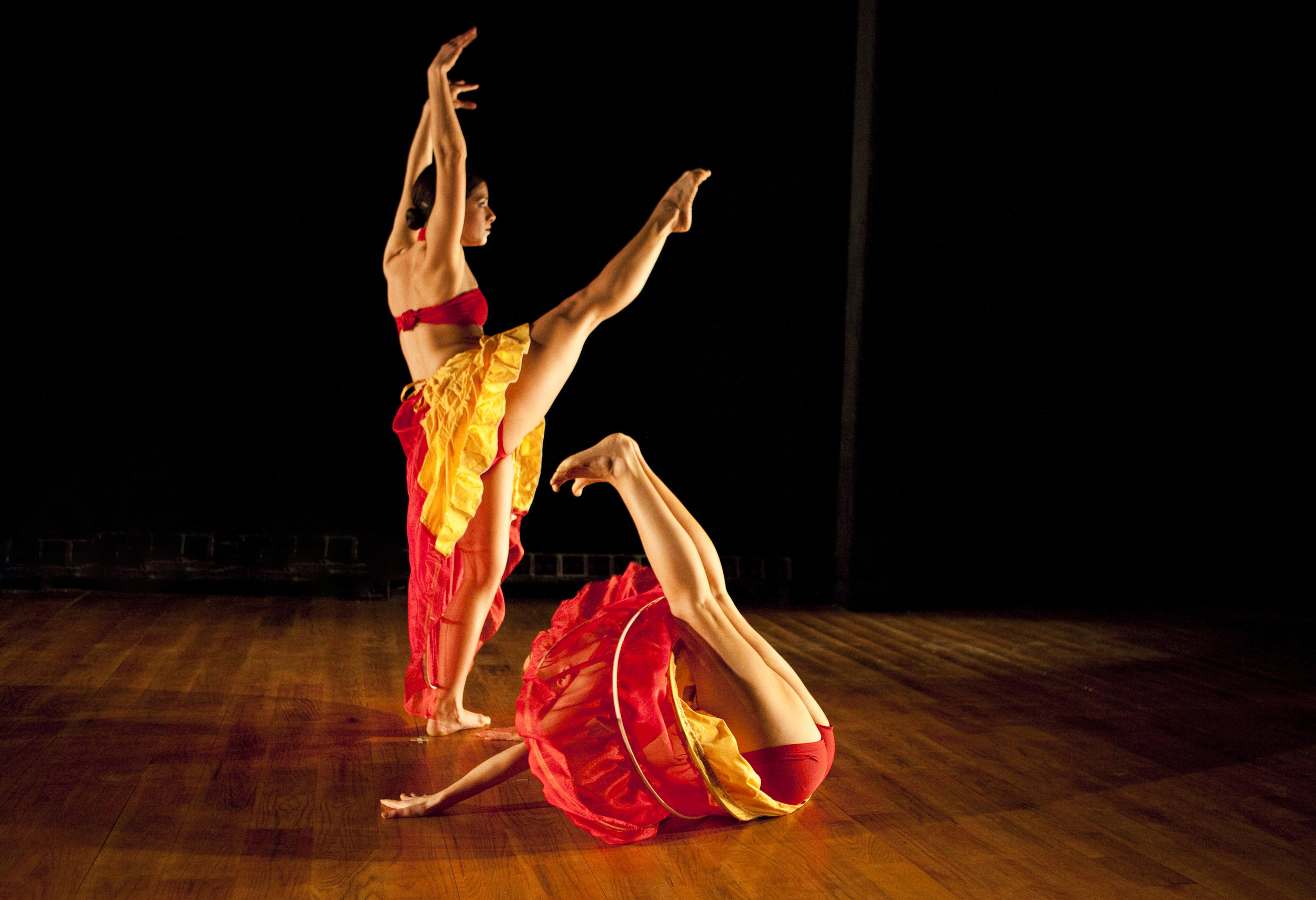 For Liars, For Sages and For Those Who Are New
is an energetic, interesting and engaging Dance Theatre piece. Dancers dressed in brightly colored hoop skirts invite the audience into a world of play through gesture, expression, athleticism and humor. For Liars, For Sages and For Those Who Are New is a joyful display of the blurred line between fantasy and reality. A perfect blend of technical precision, passionate performances and a bunch of cool stuff put together!
is set to the hauntingly beautiful music of Angelique Kidjo. A lone dancer encircled by flickering candles tempts, seduces, controls and conceals by small gestures, seemingly never to end arches, long legs and isolations. A true gem in the repertory.
is a soulful portrait of individuals, capturing their spirit through dramatic poses and carefully orchestrated interactions between bodies. This piece brings a balance between light and dark moods and graceful and impulsive movements into a unique relief. A sense of femininity, intimacy and density all come together seamlessly
Are we flying or falling?
Trysting Stiles and Shell Games for Five
is a fast paced explosion of unexpected twists, turns, jumps and partnering. Static and stoic meets high energy and highflying lines to culminate in a visual experience of contemporary jazz dance.
Ballet, Modern, jazz and pedestrian/human vocabularies are synthesized into feverish and unexpected responses. Technically honed ensemble work with surprising changes of level, timing and partnering matched with interesting patterns fuel the conversation and create a connection with the audience.